A meeting of all stakeholders of Central Institute for Buddhist studies- Deemed University was called by MP JTN in Leh today to discuss the matters related to the institution and updated all the activities carried out during MP's meeting with higher authorities including Home Minister Amit Shah, HRD Minister Dharmendra Pradhan, Culture Minister GK Reddy , Secretary UGC, Joint Secretary HRD, Joint Secretary UGC and other concerned authorities.
Abass ALi
Correspondent.
The MP has also informed the meeting about the progress on various matters.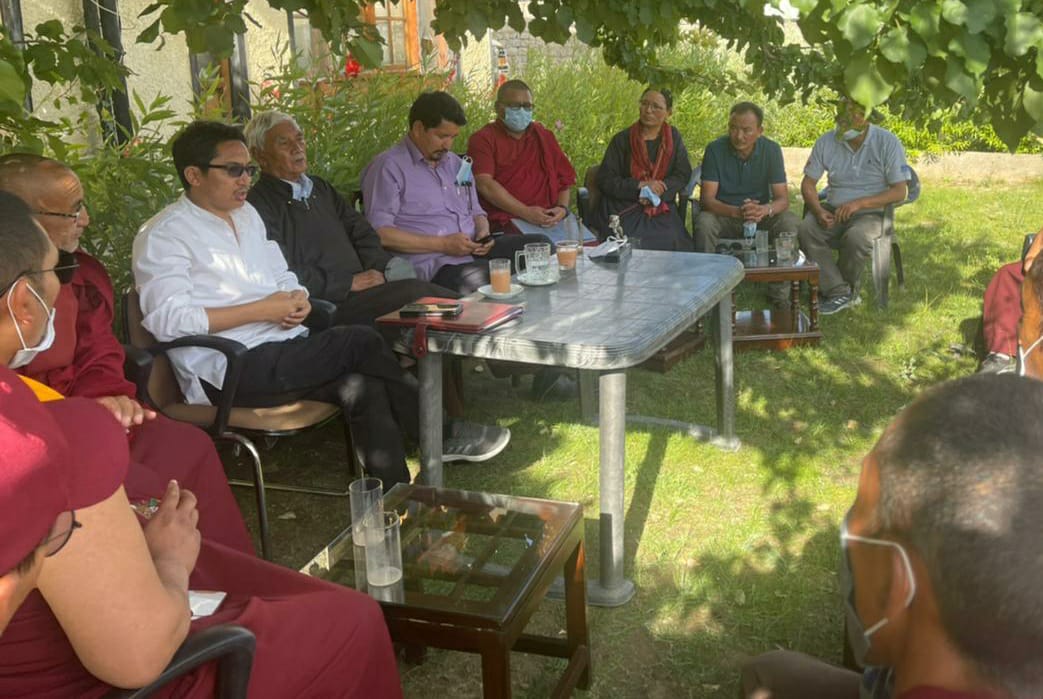 ρ
The meeting was attended by Adv. Tashi Gyalson Chairman/CEC, LAHDC Leh, Thupstan Chhewang President LBA, Ven. Shadup Chamba President LGA, Team of CIBS officials headed by AAO Sh. Tashi Ram and representatives/leaders of CIBS Students.