KARGIL, APRIL 11, 2022: As part of Azadi Ka Amrit Mahotsav, Rural Development and Panchayati Raj Department (RD&PRD) is observing an iconic week from April 11 to April 17, 2022, and Gram Sabha on April 24, 2022 (National Panchayat Day) for approving the resolution on localization and prioritization of Sustainable Development Goals (SDG) related themes in Kargil.
The program was started by Manzoor Hakeem, Panchayat Secretary in Drass Block who gave a detailed presentation about the SDGs related 9 themes and requested to all the PRI members to prioritize theme(s) in their respective PHs.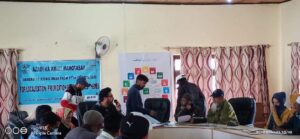 On the occasion, representatives of Agriculture, Fisheries, PDD, Sheep Husbandry and Animal Husbandry Departments explained their schemes to achieve the SDGs.
The program was attended by sarpanches, panchs and frontline workers of different departments.
Likewise, similar programs were observed at all the Block Headquarters of Kargil district.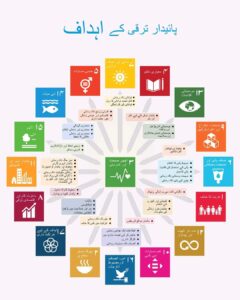 As per Panchayat Secretaries, the Gram Panchayat Meeting is to be observed in each Panchayat halqa from April 12 to April 17, 2022, as scheduled by Block Development Officers to prioritize SDGs related themes from the identified 9 themes for focused interventions through Panchayats.
The 9 themes include poverty-free and enhanced livelihoods village, healthy village, child-friendly village, water sufficient village, clean and green village, self-sufficient infrastructure in the village, socially secured village, village with good governance and engendered development.
The action to be taken by Gram Panchayats includes a presentation on themes of SDGs for creating awareness to all the citizens.
In the week-long program, the citizens will be made aware of SDGs which shall be followed by prioritization of a minimum of one theme and maximum 3 themes per GPs and based on which PSs will draft resolutions to be approved on National Panchayat Day on April 24, 2022. Officials said Sanklap will be uploaded on the Vibrant Gram Sabha Dashboard.