800 beneficiaries in 18-44 age group given 2nd dose of Covid-19 jabs in Khaltsi sub-division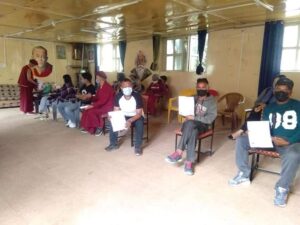 Leh, Aug 23: 800 beneficiaries between 18-44 age group were given the second dose of Covid-19 vaccine at Community Health Centre (CHC), Khaltsi, CHC Skurbuchan and Primary Health Centre (PHC), Saspol in the Khaltsi sub-division.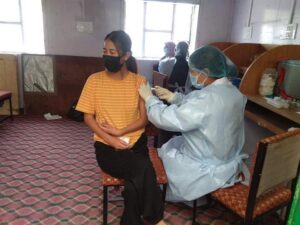 800 beneficiaries were given Covid-19 jabs till the last report came in.
The concerned paramedical staff and villagers from different villages of the Khaltsi sub-division were present during the vaccination drive. The standard procedure for vaccination, including registration and mandatory 30-minute observation, were followed.