AL-REZA HC & RF, HEALTH WING OF AJUIAK, CONCLUDES TWO DAYS BLOOD DONATION CAMP.
4 rare blood groups of A – Ve (2),B -ve and 0 -ve donated.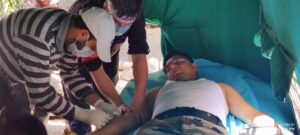 A total of 20 bloods were donated and 115 blood groups were registered for future use to patients when needed at District Hospital Kargil, in future
Medicines were distributed to patients and health check-up of needy, in the camp. Refreshments to donors and sabeel to public were also served.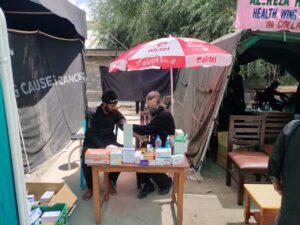 Yesterday Army Personals also donated blood in the memory of Imam Hussain, in the AL-REZA Blood Donation Camp.
President Anjuman e Jamait Ul Ulema Isna Ashriya Kargil, Sheikh Nazir Mehdi appreciated the Doctors and Volunteers of AL-REZA HC & RF and prayed for the good health of Donors and said the best service is to serve the Humanity and helping the poor and needy patients.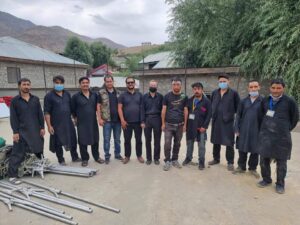 AL-REZA HC & RF also conducted medical camp at the premise of Islamiya School from the first day of moharram till 9th moharram and distributed medicines and health check-up of Azadaars.