Five-day training for lab assistants of Govt schools concluded
Leh, Nov 08: The five-day training for lab assistants of various Government Higher Secondary and Government High Schools of Leh district concluded at Diet Leh.
The training aimed to train the lab assistants in effectively handling the lab equipment required in different science subjects.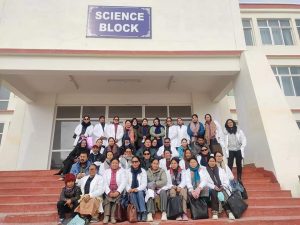 Around 40 lab assistants from different govt schools attended the training.
On the last day, they visited the laboratories of the University of Ladakh and Lamdon Model Senior Secondary School.
Later they discussed the need for such training in the future. In this regard, the Principal, DIET Leh, Tsetan Dorjey, assured them that DIET Leh would conduct refresher training in the future too.