In Ladakh, people gathered at designated places to perform Eid Prayers on the eve of Eid Ul Fitr which is celebrated on the conclusion of Holy Month of Ramazan.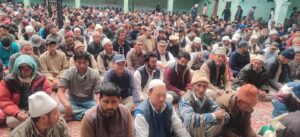 Thousands of people gathered at Isna Ashriya Campus, Hussaini Park, and Eid Gah in Kargil town, while as Eid Special Prayers were held at Drass, Chiktan, TSG, Shargole, Sankoo, Barsoo, Sodh, Tai Suru and Zanskar.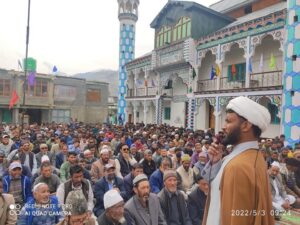 In the special Sermon of the Eid prayers the speakers prayed for the peace, prosperity and Harmony of the region and urged upon the people to practice the knowledge of Sacrifice learned during the holy month of Ramazan throughout the life.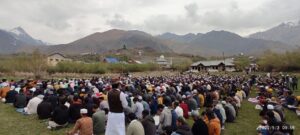 Later, after the Eid Prayers, people greeting each other Eid Mubarak, hugged each other.
Children were seen visiting relatives with gifts and were seen enjoying Eidis.