Market checking held at Padum Zanskar
Kargil, Dec 08, 2022:
A team of Government Officers and Officials headed by Sub Divisional Magistrate Zanskar Sonam Dorjay today held a market checking in main market Padum Zanskar.
During the checking various general stores, restaurants, Dabas, vegetable sellers and chicken sellers were checked and an amount of Rs 6000 was collected as fine from the defaulters.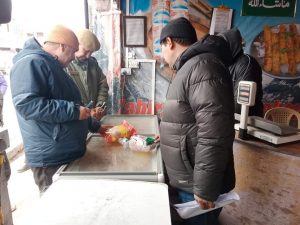 The fine was imposed on restaurants/Dabas that were found using domestic cylinders instead of commercial cylinders and other expired food items.
An amount of Rs 2000 was imposed to the chicken sellers while the team also seized 50 kgs of rotten chicken. The team disposed of the seized food items and chickens.