Mobile Medical Unit camp conducted in Rongo village
Leh, Jan 25: Health Department Nyoma conducted a Mobile Medical Unit camp in Rongo village.
The MMU team consisted of BMO, Dental Assistant, Amchi and Laboratory Technician.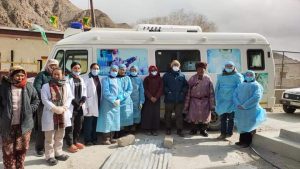 A total of 134 people have availed health services which includes 30 medical OPD, 17 Dental OPD, 6 extraction, 5 restoration, 30 Amchi OPD, 14 NCD screening, 17 oral cancer screening and 15 laboratory services.