LG Mathur called upon by representatives of SEMOK Ladakh
Leh, Sep 14: The Hon'ble Lieutenant Governor RK Mathur the Hon'ble LG was called upon by a delegation led by the President, Students Education Movement of Kargil (SEMOK). They requested for intervention in matters about the introduction of new Post Graduate courses at Kargil campus, University of Ladakh and establishment of an administrative office for the convenience of the students and operationalization of a hostel in Kargil college.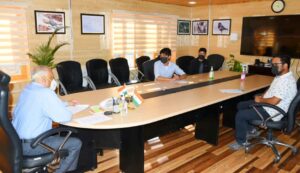 Modification in the recruitment rule of Revenue Department for the post of Naib Tahsildar The delegation also highlights the outsourcing issue in Kargil Ladakh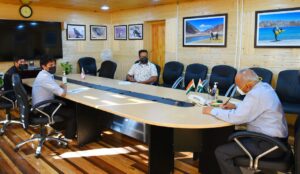 They also requested consideration in the fee structure for students from weaker sections of society.