A four days long training program on FBNC concludes at Leh
Leh, 25 August; A four days long training on Facility Based Newborn Care organised by National Health Mission UT, Ladakh in collaboration with National Collaborative Centre for FBNC, New Delhi concluded at SNM, Hospital, Leh.
The skill based training program was exclusively for pediatricians, medical officers working in paediatrics facilities and staff nurses of SNCUs of District Leh and Kargil UT, Ladakh.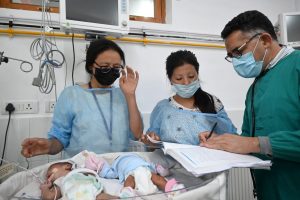 A total no. of 26 participants from both the districts took part in the training program. The 15 days observership module of training for the participants will be completed in advanced centres New Delhi.
The aim of the training was to improve the skills of Staff of SNCU in order to reduce the number of newborn mortality rates in Ladakh.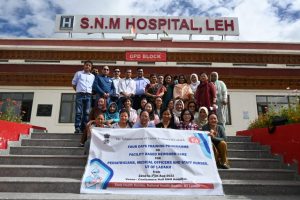 During the concluding day, Mission Director, NHM, Ladakh Dr Iftakhar Ahmed Choudhary(IRS), congratulated all the participants for attending and successfully completing the program and urged them to follow the directions given by the experts during the 4 days long training.
He further informed that more such programs will be conducted with greater scale in future.
MD NHM, highlighting the importance of such training programmes, said that the training doesn't ends here and participants must implement the theory of training into practical at their respective centres. He also expressed gratitude to the team of expert doctors from Delhi for accepting the invitation of NHM Ladakh for the training program.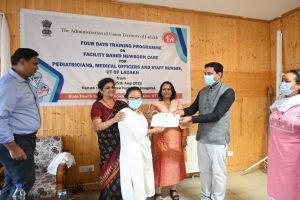 The participants also shared their experiences and thanked NHM, Ladakh for conducting such training programs.
During the closing ceremony, Certificates were distributed among the participants.