Commissioner Secretary Ladakh launches Elderline helpline
Leh, September 30: HelpAge India is Commissioner Secretary Social Welfare UT Ladakh,Padma Angmo today launched Elderline- Ladakh (14567).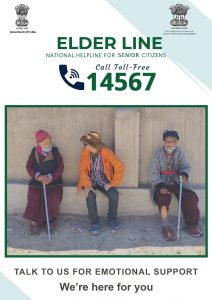 National helpline for senior citizens (Elderline) in Ladakh is being implemented by HelpAge India under the Department of Social and Tribal Welfare, UT Ladakh.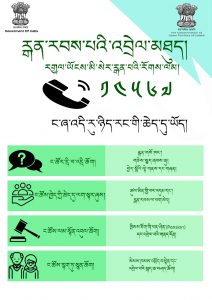 The toll free number is operational now.
Apt to mention here that the services offered by the helpline number to the callers are related to the information (e.g pension related, medical services etc) , guidance, and emotional support. Besides this, the field intervention related services like rescue of homeless people, shelter, counselling, guidance on health related issues and legal services will be provided by the field officer at block/district level.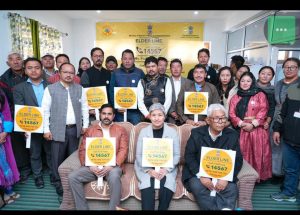 Program Manager, Elderline- Ladakh, Dr.Abhishek Sharma requested all the NGO' of Leh are urged to kindly support in raising awareness about this helpline and in resolving issues related to senior citizens of Ladakh.
HelpAge India to interact with all the NGO's in future.