KARGIL, MAY 10, 2022
A day-long Zonal level science and quiz completion was organized at Government HSS Shargole.
Two separate events including a science exhibition and quiz competition were organized on the directions of Chief Education Officer, Kargil in which ten teams each participated.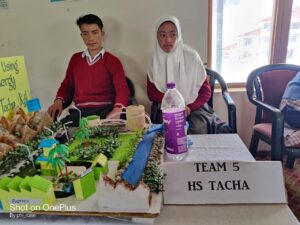 The participating schools included HSS Pashkyum, HSS Shargole, GHS Pashkyum, HS Tacha, HS Skambo, HS Wakha, HS Mulbekh, HS Khachay, HS Lotsum, and SDPS Mulbekh.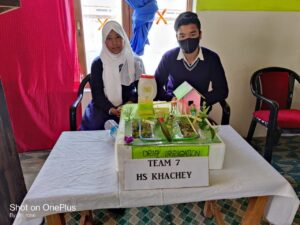 Assistant Professors (Physics) Dr Niyaz Ali and Rizwan Ali were judges for the science exhibition while Ishey Namgail, Principal HSS Shargole graced the occasion as the chief guest.
The participating teams demonstrated working models prepared by them. The judges evaluated the merits of each model and in the end declared HS Skambo, HS Lotsum, GHS Pashkum as the top three schools with the best functioning models that demonstrated application of scientific principles to resolve everyday problems.
Speaking on the occasion, the judges praised the students for their scientific temperament and lauded the teachers for instilling values based on the application of science.
Mustafa Ali, Teacher at HSS Shargole hosted the science exhibition. He was assisted by Toha Ali and Tamchos Gurmet, Teachers at HSS Shargole who made all the required arrangements for the science model-making competition.
The quiz competition was organized by Anwar Hussain, Lecturer (Computer Science), HSS Shargole, and Mustafa Ali, Teacher HSS Shargole.
After six rounds, SDPS Mulbekh, HS Mulbekh, HS Khachay emerged as the top three teams. A copy of Kargil Nama, bi-lingual magazine published by DIPR Kargil, and Stawa magazine were part of the prizes awarded to winners. The event concluded with a vote of thanks to the chair.