The Stakeholders Meeting organised by All Ladakh Hotel and Guest House, on 14th Nov 21 with Ladakh Tourist Trade Alliance, other travel trade associations along with the upper and lower Leh councillor's, municipal ward members, Gobas, numberdars and other representatives of Leh it was decided to work towards protecting the tourism industry of Ladakh.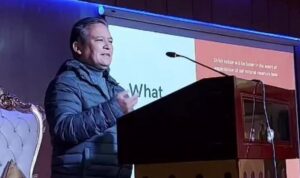 This is with reference to the resolution passed by the Ladakh Tourist Trade Alliance, where it was unanimously decided to work together to protect the tourism industry of Ladakh.
As discussed with all stakeholders, it was collectively decided to work in solidarity to implement the resolution which was passed for the preservation of Ladakh as a unique tourist destination and for the protection of the avenues of entrepreneurship and livelihood of the local people, to safeguard the fragile eco system, and oppose investment in any form in the tourism sector from outside the region.
ALHAGHA will continue to work in spreading awareness on this resolution across Ladakh to further strengthen this initiative.