Workshop on SEE learning held at GMDC Zanskar
KARGI, SEPTEMBER 28, 2022:
Government Model Degree College Zanskar in collaboration with Ladakh Academy of Art, Culture and Languages, Kargil UT Ladakh organized one day workshop on Social, Emotional and Ethical Learning (SEE Learning).
Thinless Wangmo and Tsering Wangdus representing DIET Leh spoke extensively about SEE learning dimensions which comprised comprehensive framework and curriculum to teach awareness, compassion and engagement to children in educational settings across the globe.
The speakers emphasized on the importance of developing awareness, attention and mindfulness to inculcate meaningful pedagogical output in schools and colleges. This is the rationale behind the introduction of this kind of awareness programs in schools and colleges.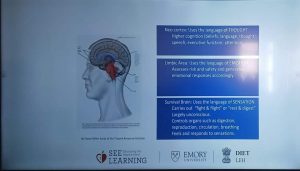 They informed the participants of the importance and necessity of SEE learning in schools and society in particular and in today's world.
The SEE learning program was first launched in 2019 and in Ladakh, this awareness was officially inaugurated by His Holiness, The Dalai Lama on his birthday in Leh.
Furthermore, the workshop carried out with various activities ranging from fun exchanges, exercises on self-retrospection, and a short practice on mindfulness.
The teaching fraternity of Zanskar sub-division, faculties and students of the GMDC actively participated in the workshop. The workshop concluded with vote of thanks by principal, Nasir Shabani.