Abass ALi
Editor.
CEC Feroz Khan dedicates 5 new BLS ecco ambulances for emergency patient transportation for Shakar constituency
KARGIL, AUGUST 18, 2021: Chairman and Chief Executive Councillor, LAHDC, Kargil Feroz Ahmad Khan dedicated 5 ecco Basic Life Support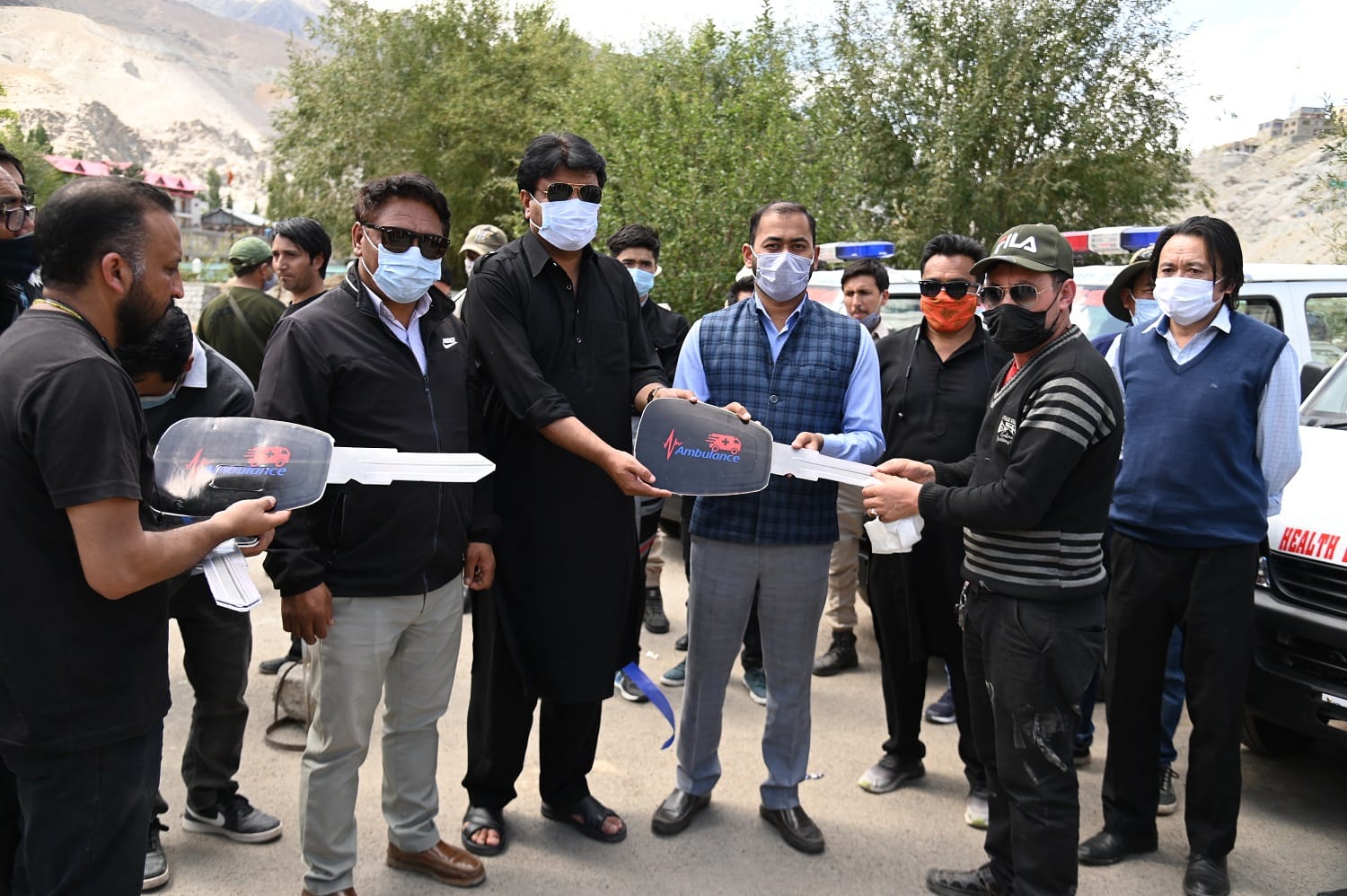 (BLS) ambulances for Shakar Constituency in a simple ceremony at Tourist Facilitation Centre Biamathang here today.
The CEC flagged off the ambulances in presence of the Deputy Commissioner and Chief Executive Officer, LAHDC, Kargil Santosh Sukhadeve, Councillor Shakar Zakir Hussain, Councillor Pashkum Kacho Muhammad Feroz, PRI members, doctors and medical staff.
The Basic Life Support (BLS) ambulances have been procured at a total cost of Rs 25 lacs under Councillor Constituency Development Fund (CCDF) and will be deployed at NT-PHC Shakar and Medical Sub Centre Sanjak, Sandoo, Lamsu, and Yokma Kharboo.
Speaking on the occasion, CEC Feroz Ahmad Khan said that these timely procured ambulances will not only benefit the people of Shakar and adjoining villages in crucial medical emergencies, but will also ease the burden of work over the District Hospital Kargil in transporting needy patients to the district headquarters for specialized treatment.
The CEC also hailed the Councillor Shakar Zakir Hussain for providing the ambulances out of his CCDF for the benefit of the local population of Shakar and other villages in the constituency.