Five-day Health and Wellness program commences at DIET Leh
Leh, Sept 08: A five-day Health and Wellness programme, from September 8-13, organised by the Medical Department, Leh in collaboration with DIET Leh and Chief Education Officer, Leh commenced at DIET, Leh.
The five-day programme is organised under Ayushman Bharat scheme (Pradhan Manrti Jan Arogya Yojana) to improve the health of school children in Leh district.
District Immunisation Officer, Leh, Dr Disket Dolma, who is also the State Nodal Officer, Health and Wellness Program and Principal, DIET, Leh, Tsetan Dorjay were present on the occasion.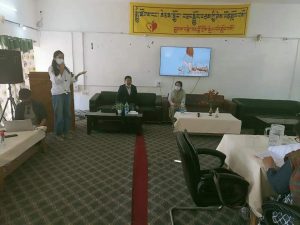 They stressed the importance of Health and Wellness Education, especially during these post-pandemic periods.
Around 50 Health and Wellness School Ambassadors are part of the training programme.