Leh, April 28, 2022
Ladakh Autonomous Hill Development Council, Leh and UT Administration Ladakh in coordination with Ashoka Mission, New Delhi have organised a special medical camp by inviting super-specialist doctors from All India Institute of Medical Science, New Delhi to Leh. The camp is currently arranged at SNM Hospital, Leh started on 24th April and will continue till 30th April 2022.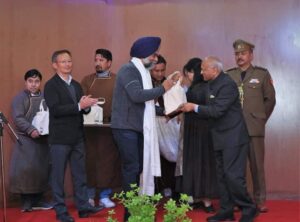 A dinner party was hosted by the Hill Council, Leh, and UT Administration yesterday in honor of the super-specialist doctors from AIIMS who are in Leh for the medical camp.
The event was attended by LG Ladakh, RK Mathur; Chairman/CEC, LAHDC Leh, Adv. Tashi Gyalson; MP Ladakh, Jamyang Tsering Namgyal; Dy Chairman, Tsering Angchuk, Executive Councillors of LAHDC Leh; Advisor to LG Ladakh, Principal Secretary Health, Adm. Secretaries, DC Leh, Director Health Services, district officers, and doctors of SNM hospital.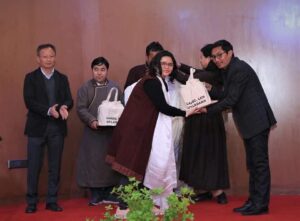 LG Mathur, CEC Gyalson and MP Jamyang extended their gratitude to the super specialists from AIIMS for visiting Leh and further requested them to continuously visit in the future for the welfare of Ladakhis. They also thanked Ashoka Mission led by Ven. Lama Lobzang for their noble efforts in arranging this camp for the last two decades in Ladakh.
All the doctors led by Dr. Anoop Saraya, head of gastroenterology, AIIMS were felicitated by the officials of UT Ladakh during the event.