Revenue camp held in Yourbaltak Kargil
Kargil, October 13 : A revenue Camp was today organized in the Yourbaltak constituency Sodth Block Kargil District to provide door step services to the public.
The Revenue camp was organised under BJP's 'Seva Sushasan Aur Gareep Kalyan Parv' programme to mark eight years of Prime Minister Narendra Modi's government.*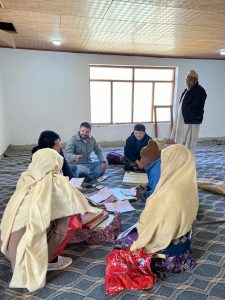 More than 200 people including several octogenarians attended the revenue camp.
Various service including Residential Certificates, Girdawari extracts, mutations, income certificates etc were issued on the spot.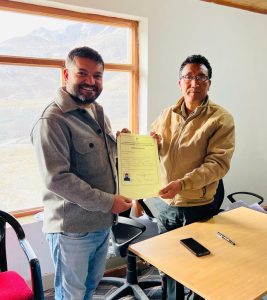 During the occasion, BJP State Media secretary Mohd Hassan Pasha said that the camp is a part of various social welfare activities undertaken by the Kargil district BJP in commemoration of 8 years of Modi government.
Sarpanch Yourbaltak B while thanking Kacho Asgar Ali Khan Tehsildar Kargil District as well as Naib Tehsildar Sajjad Hussain, Nambardar's and revenue department team, encouraged the gathering to avail the opportunity which will be beneficial for poor people and senior citizens of Yourbaltak constituency Sodth Block Kargil district.