SDM Shakar Chiktan reviews arrangements for Independence Day celebrations
KARGIL, AUGUST 04, 2022:
SDM Shakar Chiktan, Mohd Sharif today chaired a review meeting to finalize arrangements ahead of the 75th Independence Day celebrations in the subdivision.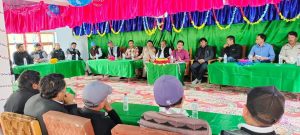 The meeting was attended by all Sub Divisional Officers. It was decided that the venue of the function will be at the historical Shagaran of Headquarter Shakar Chiktan.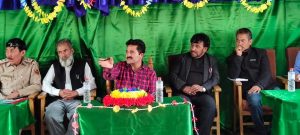 The National flag shall be unfurled at 10:30 a.m. A total of 12 contingents from government and private schools will participate in the march past followed by patriotic songs.
Later, the chair also reviewed Har Ghar Tiranga campaign and emphasized all the officers for placing tricolour on official buildings and individual houses without fail.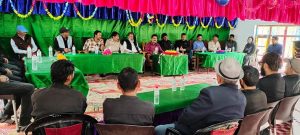 Further, the school principals and headmasters were directed to ensure programs from August 13 to 15 and make the programs successful.
It was informed that a similar meeting shall be held at Tehsil Shargole on August 06 to finalize the arrangements for Independence Day celebrations at the tehsil.