EC Syed Abbas inspects pace of ongoing road construction works under CRF at Hardass 
KARGIL, OCTOBER 04, 2021: Executive Councilor for Works Aga Syed Abbas Razvi during his visit to Hardass area today inspected the pace of ongoing road construction works at various road limbs at Hardass Thang, Hardass Gond and Hardass Dopi Thang.
---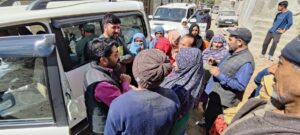 Councillor Chuliskamboo Altaf Hussain, Executive Engineer R&B-II Kacho Mehmood Ali Khan, Sarpanchs, Panchs besides other concerned officers accompanied the EC during the visit.
The Executive Engineer R&B-II informed the EC that the road construction work is going at a cost of Rs 7 crores under the Central Road Funds (CRF), and the project is expected to be completed by the end of the current financial year.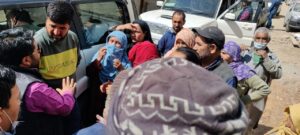 EC Syed Abbas while expressing satisfaction over the pace of progress achieved so far stressed the officers concerned to start the macadamization of the road project on war footing basis besides also ensuring the erection of retaining walls at required portions. He also underlined the need for strict adherence of quality and quantity parameters so as to creative a durable road project on ground to benefit the local population.