Leh, May 31: A mega cleanliness drive was condcuted at Khaltse today by the the Sarpanch Khaltse, Nawang Rigzin, Namberdar Khaltse, Stanzin Phurboo in collaboration with the President, Merchant Association Khaltse, Thinles Dorjey.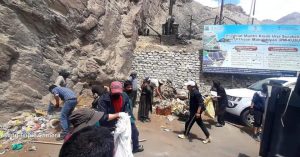 Sub-Divisional Magistrate (SDM) Khaltse, Suhail Ahmad, instructed the Rural Development Department Khaltse to provide Project Tsangda vehicle to carry the collected waste/garbage.
The cleanliness drive commenced from the main bridge of Khaltse to the police check post (TCP) Khaltse.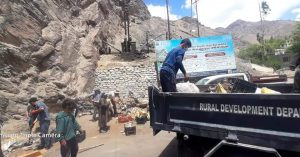 All villagers and shopkeepers of Khaltse participated in the said cleanliness drive.
The waste collected was segregated and sent to the segregation centre of Khaltse.