KARGIL, NOVEMBER 12, 2021: Like other parts of the country, the National Achievement Survey (NAS) 2021 was conducted in Kargil District here today wherein a total of 2937 students of 126 school participated. The survey which assesses the competencies developed by the students at the grade levels of 3rd, 5th, 8th and 10th is conducted every three years.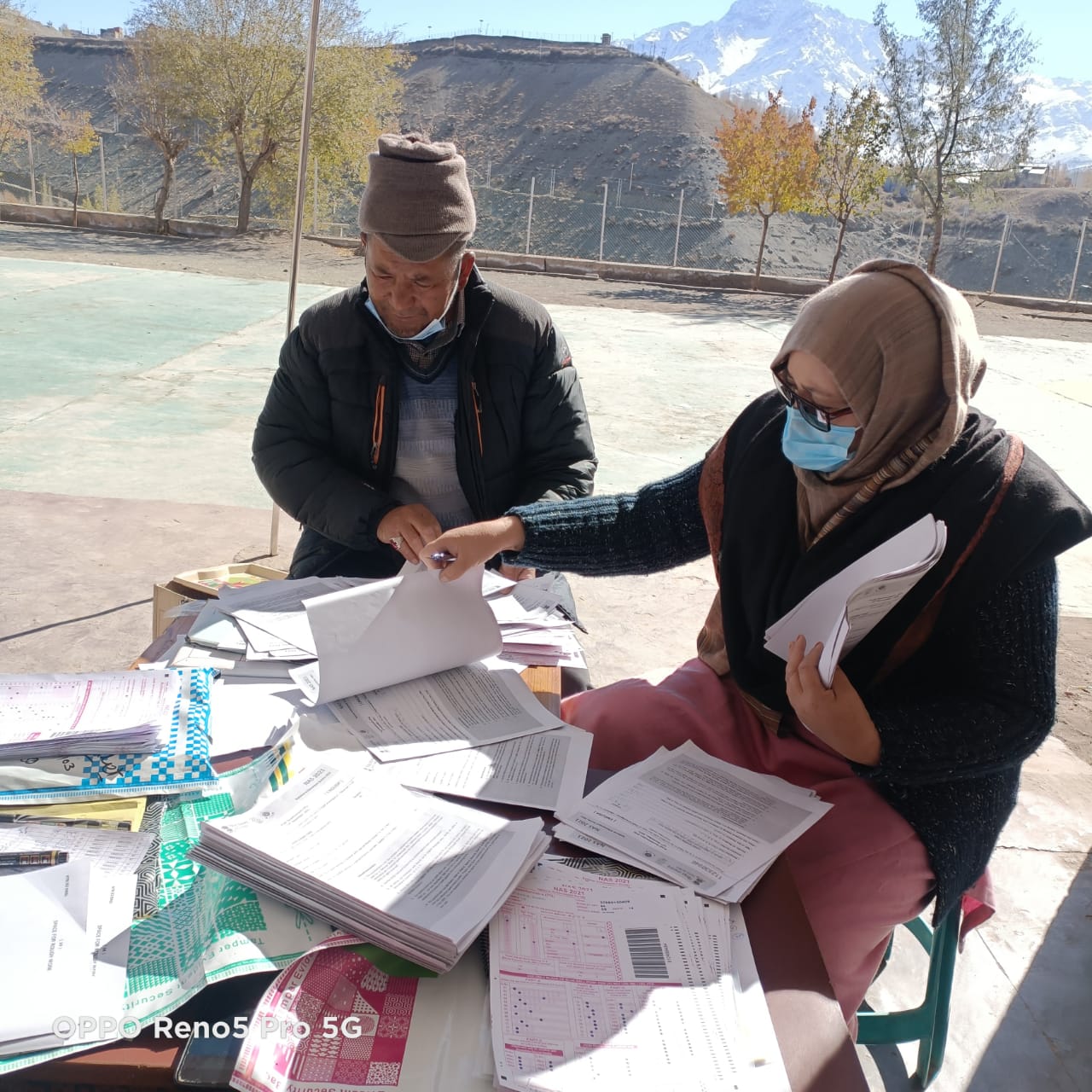 The NAS 2021 in the district was conducted to cover the entire spectrum of schools i.e;  government schools, government aided schools and private schools. It assesses the grade-specific competencies achieved by students of grades 3th, 5th, 8th and 10th in sampled schools and students.
The NAS is aimed to provide a snapshot of what students know and can do at the end of classes 3rd, 5th, 8th and 10th by measuring students' attainment of LOs in the respective classes. The survey is useful for educational planners and policymakers including researchers in understanding the interdependence of assessment, pedagogical process and learning outcome in improving the quality of education.
NAS 2021 will help in systematic understanding of the consequences that prolonged closure of schools have had on students' learning in terms of their socio-emotional and cognitive development.
Officials said results will help to accurately discover the students' performance in different learning outcomes vis-à-vis the contextual variables.The survey will also help capacity building of teachers, mid-level officials, DIETs, SCERT and other officials through the diagnostic report cards besides it will enable to track the future progress in the context of the National Education Policy 2020.
The survey was last conducted in 2017 and was scheduled to take place in 2020. However, due to the COVID-19 pandemic situation, it was postponed until this year.